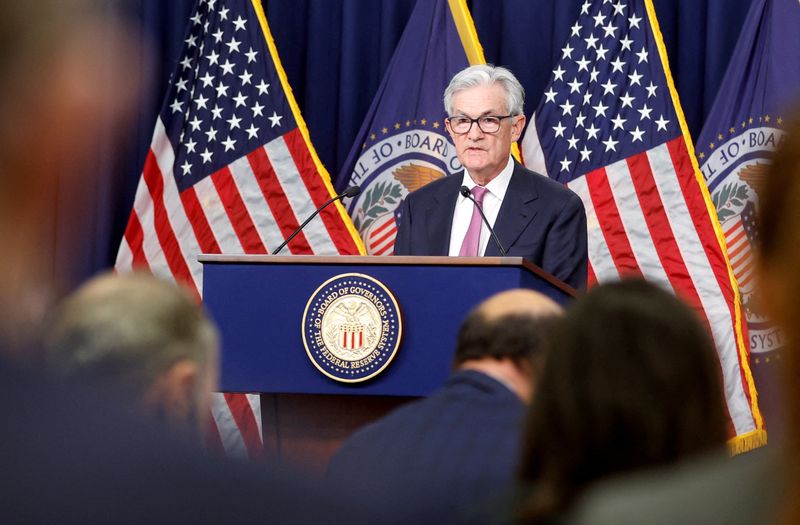 US Stocks Plunged As Investors Awaited FED's Next Steps.​
The U.S. Treasury Secretary, Janet Yellen, expressed optimism on Monday, stating that the country may avoid a recession as inflation decreases while the labor market stays robust. After a challenging year in 2022, U.S. equities have experienced a strong recovery in 2023, with growth stocks leading the charge and short-lived hopes for the FED to temper its rate hikes, which could ease pressure on equity valuations. According to the investors, the benchmark rate may peak at 5.1 percent by July, in line with previous expectations from policymakers.
If you need some ideas about what to read next, here they are:
Some companies, such as Tyson Foods, experienced a drop in stock prices after missing revenue and profit estimates. At the same time, Newmont Corp saw a decline following its $16.9 billion offer for Australian company Newcrest Mining. Alternatively, Tesla saw a 2.5 percent increase after CEO Elon Musk was cleared of wrongdoing in a court case. Meme stocks like AMC Entertainment and Gamestop increased, with respective daily profits of 11.8 percent and 7.2 percent. Pinduoduo, a U.S.-listed Chinese stock, fell 1.9 percent due to geopolitical concerns.
Opinions among experts and analysts vary on the potential outcome of the FED's next steps. Senior financial strategist Brian Jacobsen from Allspring Global Investments stated, "We got that blowout jobs report, and people have had to reassess what the outlook for the FED and the economy is. Tomorrow it will be interesting to see if Powell continues his transformation from hawk to dove. " However, according to Refinitiv, experts predict that S&P 500 companies' quarterly earnings would fall 2.8% in the fourth quarter.
Over the years, the decisions taken by various Federal Reserve Presidents have had different outcomes on the stock market and the economy. However, the most recent FED Chair, Jerome Powell, is seen as having transformed from a hawk to a dove, and his rhetoric will be closely watched this week. The different opinions and views of experts and analysts on the potential outcome of the FED's next steps highlight the uncertainty surrounding the stock market. Nevertheless, the S&P 500 has posted five new 52-week highs, and the Nasdaq Composite recorded 79 new highs, indicating a certain level of optimism among investors.
Elevate your financial game & join the ranks of elite investors with Secvolt's exclusive newsletter. 
Elevate your financial game & join the ranks of elite investors with Secvolt's exclusive newsletter. 
Don't just dream of wealth; achieve it with Secvolt. Schedule a call today for personalized guidance on your investment strategy and join the ultra-successful.
Ready to unlock your wealth's truest potential & cherish affluence?
Secvolt, our hedge fund, sets the bar high with a record-breaking performance of 262% returns in 2022. With the brilliance of our highly advanced quant models and the efficiency of our risk mitigation protocols, we are yet to see a loss!
We're the perfect ally to help you succeed financially and build the lasting legacy you have always aspired for.
Get in touch today. YOUR LEGACY AWAITS YOU…