Goldman Sachs Says These Stocks Will Go Up
Goldman Sachs Says These Stocks Will Go Up
Get insights into the latest Goldman Sachs stock picks. Today, we explore Goldman Sachs' stock recommendations and their growth potential. With a closer look at the earnings report and the risks involved, we examine the financial giant's position in the investment industry.
Recent Earnings Report of Stocks Recommended by Goldman Sachs
Goldman Sachs predicts significant growth potential for these stocks after earnings:
Remitly Global (RELY)-
Goldman Sachs has recommended Remitly as a top share to buy. It is a financial services company operating in the international transfer payments niche. The company offers customers a secure platform for sending and receiving international cash transfers through a mobile app operating in 170 countries. Despite a share price fall of 79% since its IPO in September of last year, Remitly has seen growth in its business and revenue with a year-over-year increase of 40%. Although the company has a high quarterly net loss, Goldman Sachs analyst Will Nance believes that Remitly will overcome its risks and continue to grow in the coming quarters. Nance gives Remitly a buy rating with a $16 price target, suggesting a 65% upside in the current year, backed by a Strong Buy analyst consensus rating.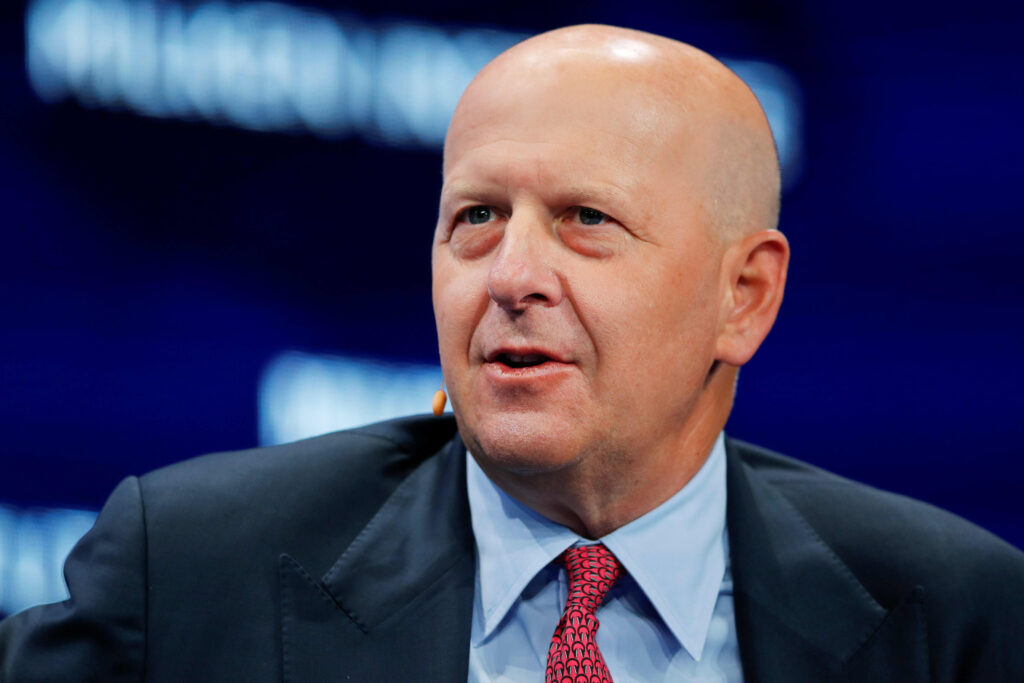 TE Connectivity, Ltd. (TEL)-
Goldman Sachs stock pick TE Connectivity is a tech firm specializing in designing and manufacturing sensors and connectors for various industries, including 5G networking, consumer electronics, aerospace defense, and smart homes. With a strong presence in the tech world, the company reported impressive financial results from Q4 of its 2022 fiscal year, with a 14% YoY increase in quarterly revenues and a record of $944 million in cash from operating activities. Goldman Sachs 5-star analyst Mark Delaney sees TE well positioned for long-term growth and rates the stock a buy with a price target of $160, indicating a potential 38% upside. Wall Street analysts have a Moderate Buy consensus rating for TE with 6 Buy ratings, 4 Holds, and a $134.50 average price target, suggesting a potential 16% one-year upside.
Overall, Goldman Sachs' stock recommendation of TE Connectivity is a top share to buy due to its exposure to key growth markets, rising content per device, and strong free cash flow generation.
If you need some ideas about what to read next, here they are:
On Holding AG (ONON)-
Goldman Sachs stock picks today include a recommendation for On, a sports footwear company that has been proliferating due to its popular technologies and successful marketing campaigns. In its latest quarterly report, the company generated record revenue, adjusted EBITDA, and raised its sales forecast for the entire year. Despite a 49% drop in shares year-to-date, Goldman Sachs analyst Richard Edwards believes the stock will recover and views On as offering a unique product in the competitive sportswear market. With 7 Buys and 1 Hold, the analyst community agrees and has a strong buy consensus rating with an average target price of $27.86, indicating potential 12-month gains of 42%.
4D Molecular Therapeutics (FDMT)
Goldman Sachs has given 4D Molecular Therapeutics a Buy recommendation and considers it one of the top shares to buy. The company focuses on developing next-generation gene therapies using its proprietary Therapeutic Vector Evolution platform. The recent positive readouts from early-stage clinical trials of two experimental treatments have led to a 166% increase in 4D Molecular shares over the month of November 2022. Goldman analyst Salveen Richter sees these results as promising signals for the company's differentiation and predicts peak global sales of $7.7 billion across six programs by 2031. The Goldman Sachs news has led to a strong consensus rating with three additional Buy ratings and a forecast for one-year gains of 71%. Richter has a $68 price target with room for 206% returns in 2023.
Thus, these are Goldman Sachs stock recommendations. Another promising investment alternative is the US-based hedge fund Secvolt which broke records in 2022 with its remarkable 262.10% year-to-date returns. Since its inception around five years back, Secvolt has only made profits month after month, even in a turbulent year like 2022.
Have a look at the top investment picks & follow www.secvolt.com for more such updates from the world of finance, investments, and hedge funds.
Goldman Sachs~ Where Does It Stand in the Investment Industry?
Goldman Sachs, one of the largest investment banks in the world, continues to play a leading role in the investment industry. With a focus on providing clients with a wide range of financial services, including investment banking, securities trading, and wealth management, the company has built a reputation for innovation and expertise. The Goldman Sachs dividend reflects its commitment to generating long-term value for its stakeholders. Goldman Sachs remains one of the top choices for investors seeking a reliable and profitable investment opportunity.