FTSE to Review Index Changes for Adani Group Stocks after MSCI takes an Impactful Decision!
FTSE, a major global stock market index provider, has confirmed that it will proceed with the scheduled review of Adani Group's stocks despite trading restrictions. This announcement follows a recent review by MSCI, which excluded Adani Ports and Special Economic Zone from its global standard index. These reviews have the potential to significantly impact the Adani Group's stocks, which have been at the centre of recent controversies.
Adani Group, one of India's largest conglomerates, has recently faced numerous controversies. In January this year, a US-based short-seller released a report accusing the company of fraud, stock manipulation, and tax evasion, among other things. This Adani stocks news led to a steep decline in stock prices, with the fallout spilling into street protests and regulatory scrutiny. Adani and Hindenburg's case is currently being heard before the Supreme Court in India, with the court looking to form a committee to assess the market regulatory framework.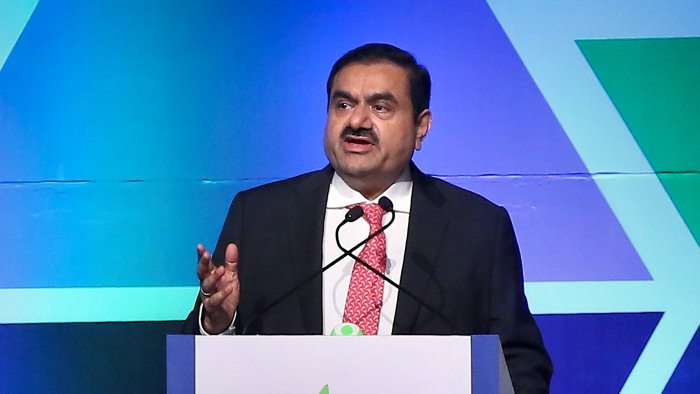 Amid these controversies, MSCI and FTSE are reviewing their index composition related to Adani group stock prices. MSCI's recent review excluded Adani Ports and Special Economic Zone from its global standard index. The review was based on concerns about compliance with the company's environmental, social, and governance (ESG) standards.
The market cap and non-market cap indexes are both subject to the FTSE review, which is slated to happen in March 2023. Nevertheless, due to the relevant daily price restrictions being reached, trading in Adani Group (India) and its related securities is now prohibited. The FTSE has stated that it will assess each case individually and disclose any revisions in advance of the review per the Index Policy if clients cannot trade a Market or a Security.
If you need some ideas about what to read next, here they are:


The implications of these reviews on the Adani Group stock prices are significant. The exclusion of Adani Ports and Special Economic Zone from MSCI's global standard index, for example, could reduce demand for the company's stocks. This, in turn, could lead to a decline in the company's market capitalization, which currently stands at over $100 billion.
The impact of FTSE's review remains to be seen, but it is clear that the company's trading restrictions could complicate matters. If the restrictions compromise the replication of indices in the upcoming March 2023 rebalance, FTSE will study on a case-by-case basis and announce any updates before the review.
The recent Adani Stocks news has been highlighting the importance of ESG standards in investing. As investors become increasingly focused on ESG factors, companies that do not meet these standards may face increased scrutiny and potentially significant consequences. The Adani Group's stocks provide a clear example of the potential impact of ESG concerns on market demand and investor sentiment.
Overall, the reviews of Adani group stocks by MSCI and FTSE have the potential to impact the company's stocks and market capitalization significantly. While MSCI has already excluded Adani Ports and Special Economic Zone from its global standard index, FTSE's review is set to take place in March 2023. The present trading limitations may complicate issues, but FTSE has stated that it would assess each situation individually and make any adjustments before the review. The recent Adani stocks news has underlined the importance of ESG criteria in investing and the implications for companies that fail to meet these standards.